The internet has made it challenging to accurately measure brands' share of voice. Luckily, Share of Search is a simple but powerful metric using search interest as an indicator of intention to buy something in the short term.
Traditional share of voice (SOV) metrics don't work in the digital era
Share of voice only works if you know how much advertising exists in a particular category. With the many channels available today, that task is close to impossible.
Monitoring social media mentions doesn't work either. The brands people talk about most on social media are often the ones they're least likely to buy.
Monitor your brand performance through Share of Search
Share of Search is a Share of Voice that works in the digital era. It is a simple and cost-effective way to measure the performance of the brand and the competitors' brands.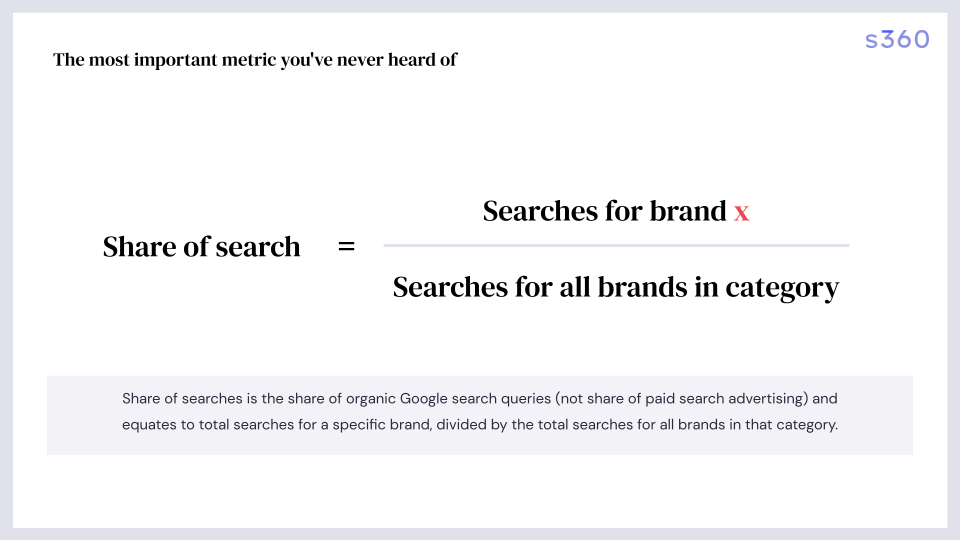 Share of searches is the share of organic Google search queries (not share of paid search advertising) and equates to total searches for a specific brand, divided by the total searches for all brands in that category.
Share of search correlates with market share
Across numerous studies spanning many categories and countries, there has been an average of 83% correlation between Share of Search and market share.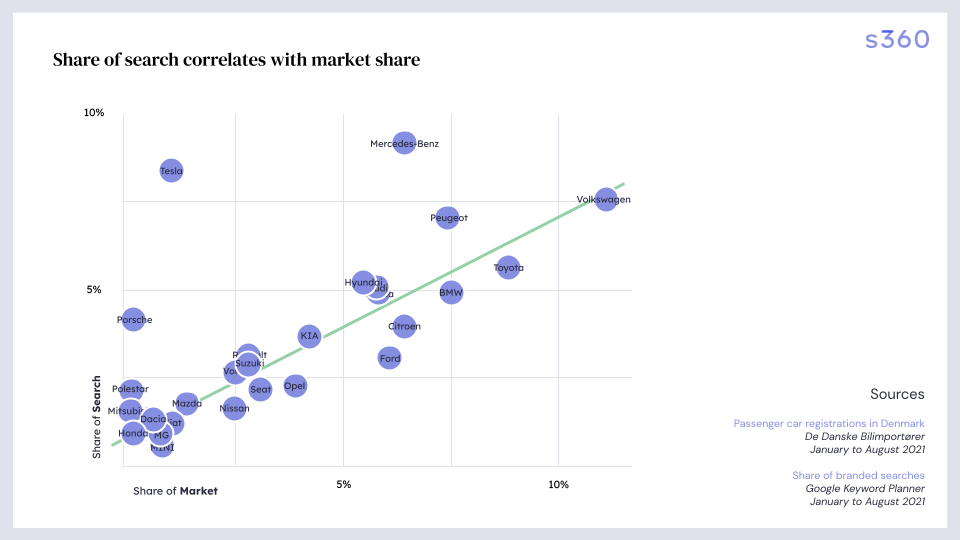 Share of Search is a brand health metric that should be monitored regularly
At s360, we have created a Brand Performance Dashboard providing you with a visual dashboard containing profound data about your brand performance. You are getting:
Four years of backfilled data
Updated monthly with fresh data
Date, country and brand filters
Unlimited competitor brands