Now, if you actually want to remove the data from your internal IP from the dataset you need to set up a data filter, which can be found under Data Settings in the Property Settings.
By default, an internal data filter is created in a testing state.
By opening the data filter, you will reveal the new options you have for filtering your data, based on the traffic_type event parameter.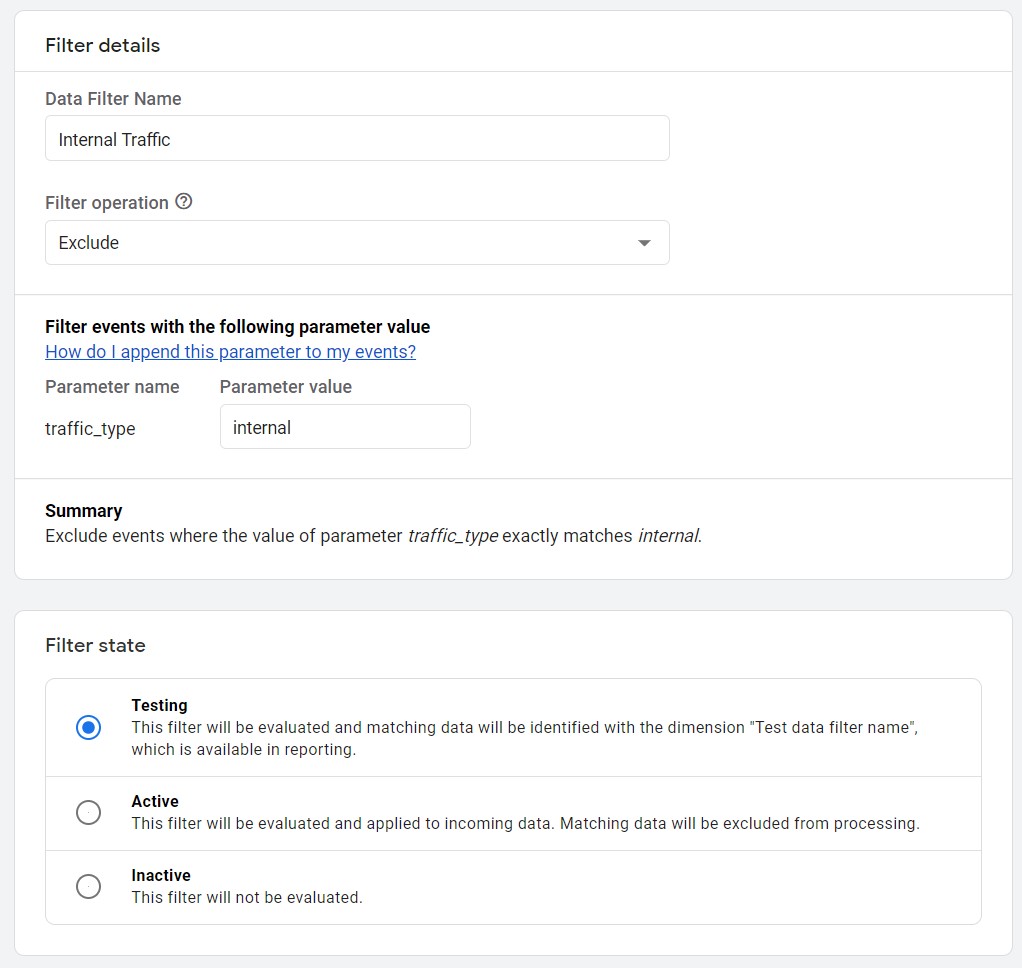 You can choose to "exclude" or "include only" the data, which is fairly familiar, but then you can also set the Filter State. Here there is a new option to test the filter, by not actually removing the data, but only adding a new dimension to the data.
This is a great improvement over Universal Analytics, which let's you analyze the data you are about to exclude in the reports, so you can validate the filter before it is activated.